The Vintage Dooney & Bourke Drawstring Bag design combines the convenience of a quick firm closure with a look of casual ease. Dooney Bourke Vintage Drawstring Bags are just as popular today as back in the 1990's when they were introducted by Dooney.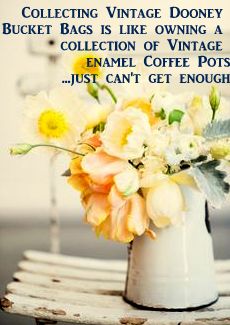 Characteristics:
Adjustable shoulder straps
All except the Small Drawstring) have padded shoulder straps
Vintage Dooney Bourke Drawstring Bags #R64, #R58, and #R59 all include an inside keychain ring.
Vintage Dooney Bourke All- Weather Leather Sherpa Pack #R13 has an outside back pocket & an inside pocket with credit card size slots.