Dooney and Bourke
CabrioLeather

CabrioLeather achieves an uncommon look with its playful use of color.
It was inspired by the perforated leather seats found in vintage cars.
CabrioLeather is vegetable-dyed, patterned with two-toned pyramid shaped holes, lined for water resistance and finished with meticulous detailing. It was cut from a tight grain of French leather.
Substantial and totally unique materials used to create this 1999 handbag!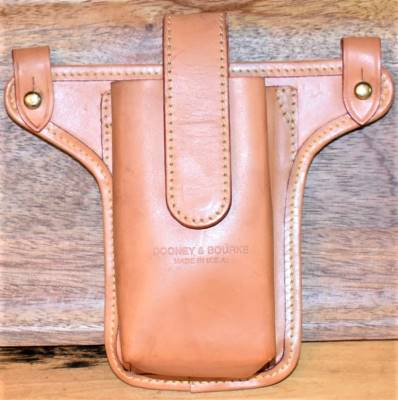 $55.00
$37.99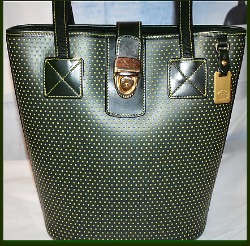 $400.00
$312.00
Out of Stock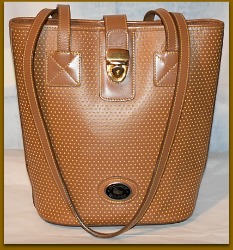 $400.00
$312.00
Out of Stock