Welcome to Vintage Dooney Store.

We are proud of our Authentic Designer vintage Dooney Collections and we think you will love them too!
Vintage Dooney Combination Gift Pkg!!!
Available Now thru Dec. 15th- get by holiday.
Place your Handbag order and write a message at checkout in the comment box that you wish to be contacted with an Accessory Combination pkg. idea and you want it before the 25th. How much will it cost??
Contact me with your choice of Wallet, Wristlet & Key Fob for a price quote to be added to your Handbag Order!
KEY FOB IS A $50 VALUE AND YOU GET IT FREE WITH ORDER OF HANDBAG AND ACCESSORY PACKAGE!!!
Here's a recent package I put together for a Gentleman to gift to his girlfriend: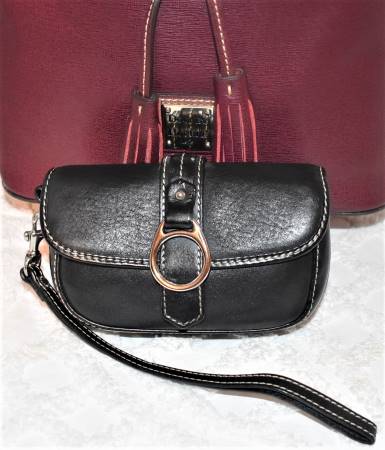 all orders placed for $119 or more get priority shipping FREE, which means that your new favorite handbag arrives at its destination faster than expected & Vintage Dooney pays for it. Furthermore there are some great deals happening this month so take advantage while they last by saving 10% off any order total $199 or more and already marked down during the sales event itself as well as receiving lavender sachet freebies just because...
All orders of $119 or more get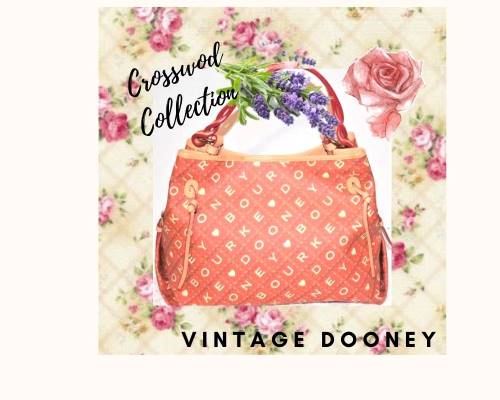 All Orders of $199 or more SAVES 3 WAYS:
Free Priority Shipping

Free Lavender Sachet

10% off your entire order, even already on sale items during November!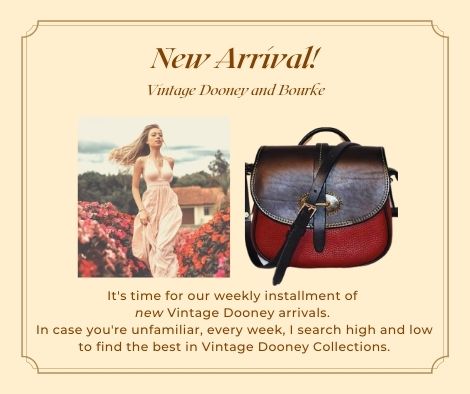 Vintage Dooney Bourke Collections of Handbags & Accessories
For Women of all ages!
Offering today's women a unique look
wearing quality restored products of Yesteryear!
Dooney bags from the eighties and nineties and more recent are hip now. They have returned for a whole new generation of savvy shoppers. In fact, celebrities such as Beyoncé and Kim Kardashian have been spotted carrying newer versions of the classic, vintage dooney.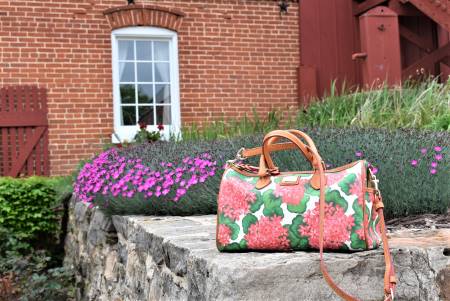 V

intage Dooney is offering

a special trade-in deal!
Have your needs changed?
Do you require a different style bag, more secure storage, organization, space, fashion or carrying comfort?
If you loved your bag but it just doesn't function well or suit your fashion needs now, trade-in for your ideal bag today!
H

ow to Trade In Your Dooney Bags

Text or email us if you have Dooney bags or accessories you'd like to trade in for Store Credit! Send pictures and a brief description of the condition and how much $ you'd like to have for credit to

vintagedooney@hotmail.com or text to 417-665-8996
Why Women Shop & Buy from Vintage Dooney?
All Dooney's are professionally & painstakingly cleaned and restored with top grade professional leather care products from London England's finest Cobbler shops. NO inferior leather products are used in the Restoration of our Vintage Dooney Bags! All stitching & leather straps/handles are conditioned with the finest leather care products which keep them from drying out & deteriorating. All items are power cleaned for maximum freshness possible.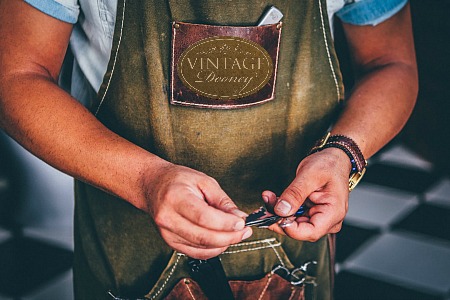 You insist upon accessories which reflect your style, personality and educated taste. You know quality in a handbag when you see it. Iconic Dooney and Bourke owes its distinct status to insistence upon the finest traditions of pedigree, quality and craftsmanship.
Affordable Functional Beautiful!
We understand the challenge of finding the perfect bag. You need an affordable handbag of high quality, beautiful unique design in a specific style, color, size and shape. After all this bag contains your personal survival kit for daily life as well as proclaiming you as a serious woman with an eye for quality who is also sophisticated and thoughtfully practical. We offer vintage and retired, hard to find Dooney & Bourke totes, bags, key chains, wallets, satchels and more in beautiful condition at surprisingly affordable prices. You don't have to break the bank to be the proud owner of an American classic.
Gone, But Not Forgotten
Your favorites may have been archived by the company, but not to fear. We search far and wide to bring you a wide array of your favorite Dooney bags from years past. We carefully hand-select each item and breathe new life into these darlings of yesteryear. Our extensive collection of meticulously restored, rescued retirees is ever-changing. Stop back regularly. You never know what's 'in store'.
Looking for an elusive bag? Or perhaps a matching piece to complete your beloved set?
We may be able to help, click here
Savor the burnished splender of Norfolk & Surrey purses; the warm & exotic colors of Equestrian Bags such as Saddle Bags & Tack Bags & Over Under & Horseshoe Bags, Outback Saddle Bags, Cavalry Saddle Bags & Cavalry Trooper Bags, Essex, Teton and Satchels, to become the delighted owner of your very own Vintage Dooney!
By law I am required to state that I am not an employee of Dooney and Bourke and am in no way affiliated with this company. I will never knowingly sell an item as authentic if it is not.