Vintage Dooney Restoration Service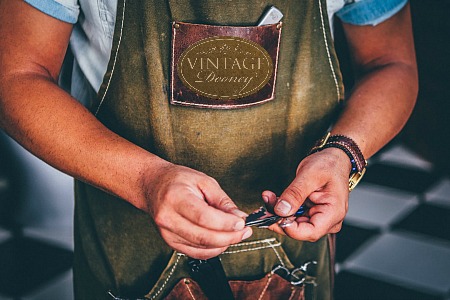 Breathing New Life into Beloved
Vintage Dooney & Bourke Handbags & Accessories!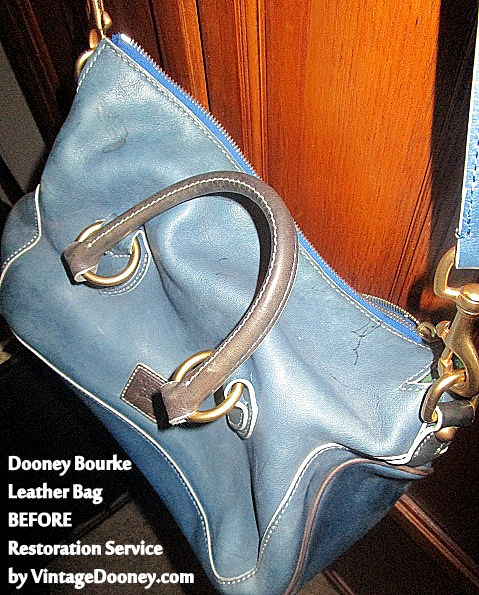 Frequent questions customers ask:
Answer: No we also restore many of the other types of cloth and leather bags produced by Dooney. If you have a bag which is not AWL, please email us pictures first and we will let you know if your bag or accessory is a good candidate for restoration.

vintagedooney@hotmail.com
Do you restore handbags which are not Dooney & Bourke?
Answer: Yes we do! Again send us pictures first for our recommendations before you purchase this service.
Answer: Yes we do! Just look at our Vintage Dooney wallets for sale. If they are not brand new, they have been completely, pain-stakingly restored, just as yours will be. Please send pictures and questions first to vintagedooney@hotmail before ordering to find out if your Dooney item is a good candidate for restoration. We are happy to help!
Now you may order Vintage Dooney Leather Restoration Service
What you can expect:
Your beloved Vintage Dooney AWL bag to be thoroughly cleaned professionally, vacuumed (every nook & crany) & when possible, stains removed. If I feel the stain is not removable I will not attempt doing so as it could discolor or otherwise damage your bag.
Scuffs at the corners are common with Vintage Dooney Bags & these will be restored as much as possible.
All AWL and trim portions of your bag will be cleaned and freshened with the finest of professional leather restoration products.
Vintage Dooney leather straps & handles will be cleaned (oils cannot be removed), and exclusive leather care products applied right down to the edges.
NOTE: I do not repair broken parts with the exception of the Bamboo Handle bags. All other repairs contact Dooney and Bourke themselves for this type of work. Email Dooney at: CustServ@Dooney.com
What you need to do:
Purchase 1 Restoration Service for each handbag or accessory you will be sending for Restoration.
Ship your bag(s) in a box to:
JoAnna Mertz
47 Blue Ridge Dr.
Eldon, MO 65026
RETURN SHIPPING & HANDLING cost is $8.99 unless the return shipping exceeds this amount $. If your return package shipping cost exceeds the $8.99, we will send you an invoice through Paypal for the shipping/handling cost difference. Once you have paid this invoice, your Restored Dooney will be shipped back to you!
Required Reading by all who order Restoration Service:
By purchasing this service, you understand that no broken parts or leather rips will be repaired by me.
You understand that, while it is very very rare, there is a possibility of your item(s) appearance being changed or stains not being removable. Ink and makeup stains are NOT Removable for sure.
Most odor issues are resolved with this Restoration Service, however, Not all odors may be removed.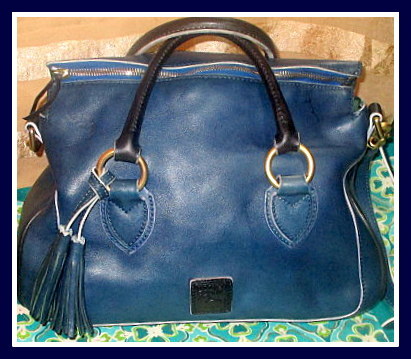 Payment by Money Orders: are welcome.
Please make your Money Order or Check out to: JoAnna Mertz (NOT Vintage Dooney)
Mail Checks and Money Orders to:

JoAnna Mertz

47 Blue Ridge Dr.

Eldon, MO 65026

Write in Black Magic Marker on outside of box: RESTORATION
There are no products matching this criteria. Please try again.